Spartan Emerge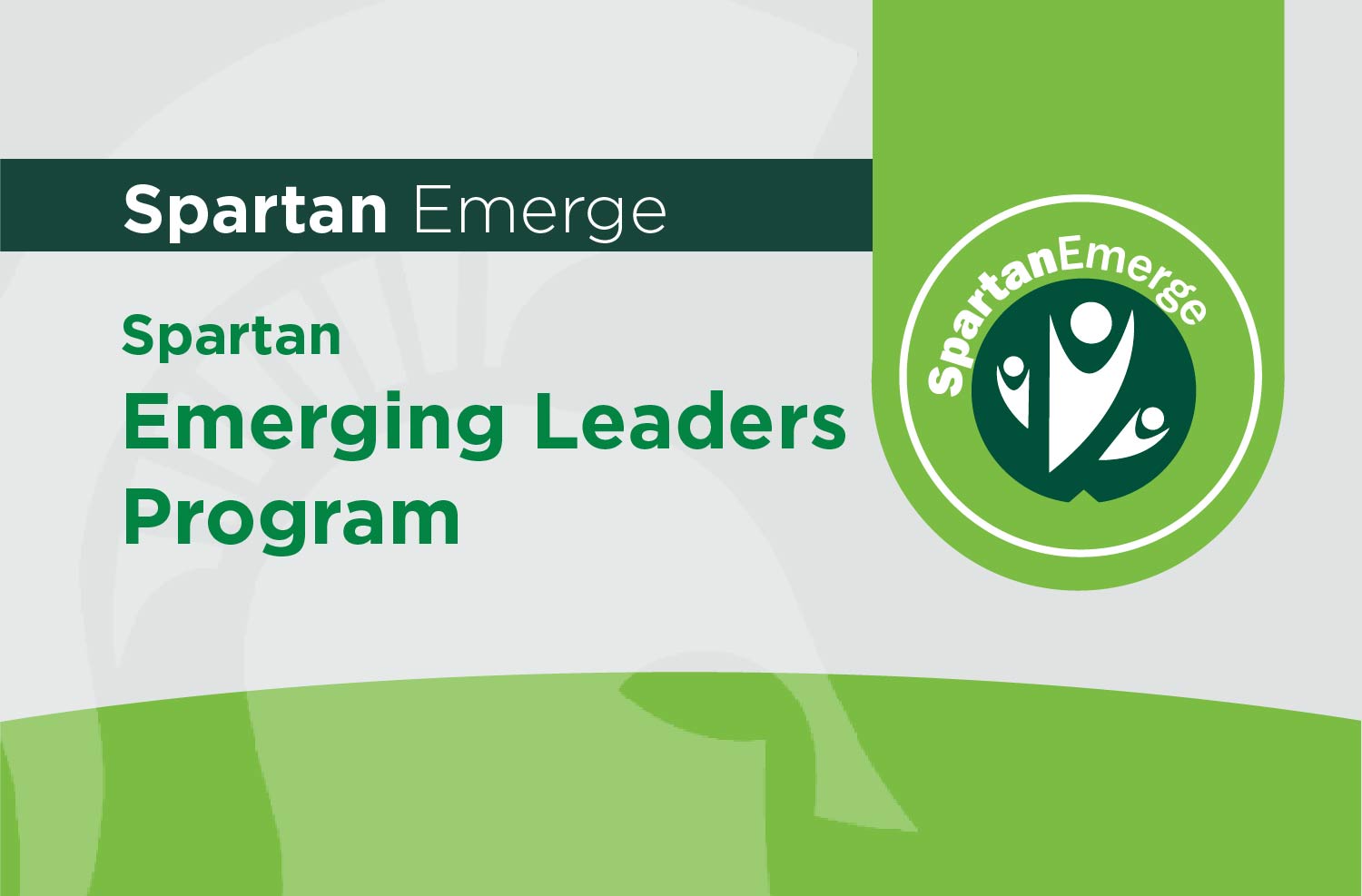 OCTOBER 5 through NOVEMBER 30
SPARTAN EMERGE
Wednesdays 7:00 – 8:00 PM (EST)
Leadership Center in the Student Services Building
This program focuses on ethics & values, personal empowerment, interpersonal skills and public service. By participating in this 5 - session program students will further develop and understand their leadership style by identifying personal values, strengths, and areas of growth.
 Click here for a list of workshops (.pdf)
---
OCTOBER 5
LEADERSHIP BLUEPRINT
Every spartan leader has a story and every story has a start! Come
discover your leadership blueprint to successful leadership.
OCTOBER 19
ETHIC AND VALUES
Many experiences as a leader will challenge your own personal ethics and values. Visit us to see how these two concepts play in both student leadership and overall life!
NOVEMBER 2
EVERYDAY LEADERSHIP
Leadership does not only stop at group and situational experiences, see how leadership can be used in your everyday life.
NOVEMBER 16
PUBLIC SPEAKING
Join us and some student organizations to discuss and learn proper public speaking techniques!
NOVEMBER 30
LEADERSHIP MEETS THE TABLE
Etiquette can only make eating better! Join in an exquisite etiquette dinner and learn how to develop proper dining etiquette.
For questions, please email Ladell Watson at watso241@msu.edu