Benefits of Involvement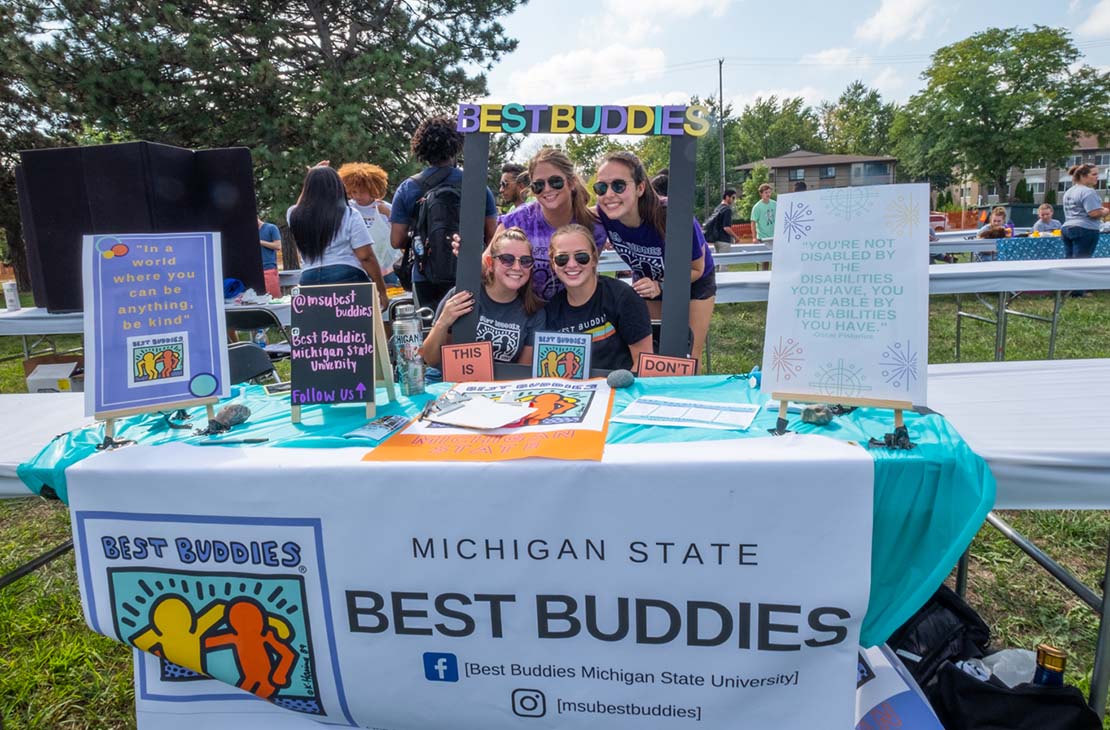 Why Should I Get Involved?
Getting and staying involved is one of the most important things you can do while in college. "Involvement" is defined as any activity outside the classroom which enhances and contributes to student learning (Astin, 1993). Being involved can take many forms, from being a member of a registered student organization (RSO), or fraternity or sorority, to conducting research with a faculty member; going on an Alternative Spring Break (ASB) trip, or volunteering at a local social service agency. It does not matter how you are involved, it only matters that you are!
Benefits of Involvement
Eases the transition from high school to college.
Helps you meet people and make friends with those who have similar interests. You are likely to find people who share the same interests, goals and values as yourself. This reinforces your own interests and ideas, which leads to great self-satisfaction and feelings of purpose.
Involved students are more likely to graduate.
Involved students feel more connected to the university, the campus, the people, and are more familiar with the resources the university provides.
Involved students report higher levels of satisfaction with their college experience.
Being involved encourages and advances your development on all levels: intellectual, cultural, spiritual, and social.
As a result of your involvement, you will gain knowledge, skills and experience in leadership, communication, problem-solving, group development and management, budgeting and finance, presentation and public speaking, and much more!
Benefits Available to Registered Student Organizations
The ability to book university facilities and use university services.
Discounted rates on facilities such as Wharton Center, Kellogg Center, and Intramural buildings.
First-come, first-serve presence at Sparticipation, MSU's annual student organization fair.
University accounts to handle financial issues and sponsor fundraising events on campus.
Program funding is available through student government.
Free consultation involving activity/event planning.
Eligibility to receive awards at the annual Student Life Leadership Awards program.
General recognition as an University group with full rights and responsibilities thereof.
Ways to Get Involved at MSU
Visit the Office of Spartan Experiences, 556 E. Circle Drive, Room 101 Student Services Building.
Bookmark our website so you are continually "linked" to the happenings on campus.
Attend a concert, program, event, or movie on campus.
Join a Registered Student Organization (RSO). To find out more about the 650+ groups on campus, attend Sparticipation in August.
Join a Fraternity or Sorority. Check out greeklife.msu.edu for more information about recruitment.
Volunteer.
Play intramurals or join a club sport team.