Upcoming Events
2023
---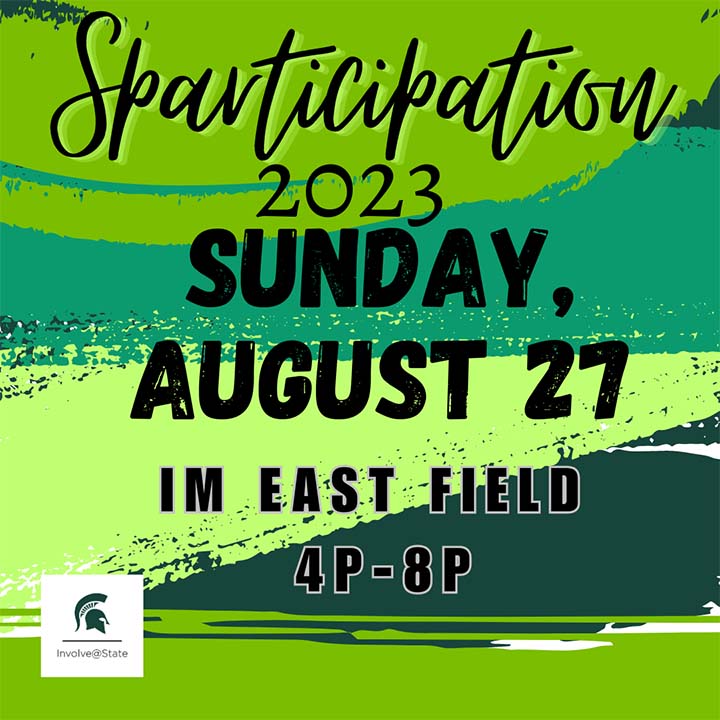 AUGUST 27
SPARTICIPATION
IM East Field
4 - 8 PM (EST)
Sparticipation is an annual involvement fair to promote opportunities with student organizations, departments, and the broader community to kick start our Spartan's journey. Click here for more information.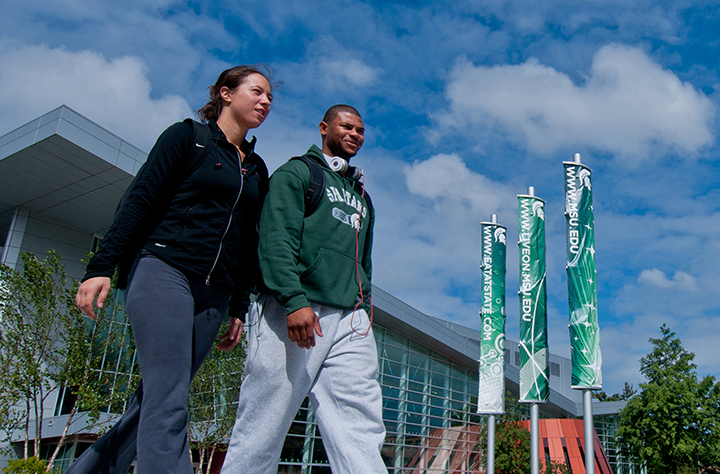 OCTOBER 18
COMMUTER/TRANFER APPRECIATION DAY

Commuter/Off-Campus & Transfer Student Appreciation Day is hosted at MSU to acknowledge the unique experience of being a commuter/off-campus and transfer student. The day is set aside to celebrate your unique contribution to the MSU university community.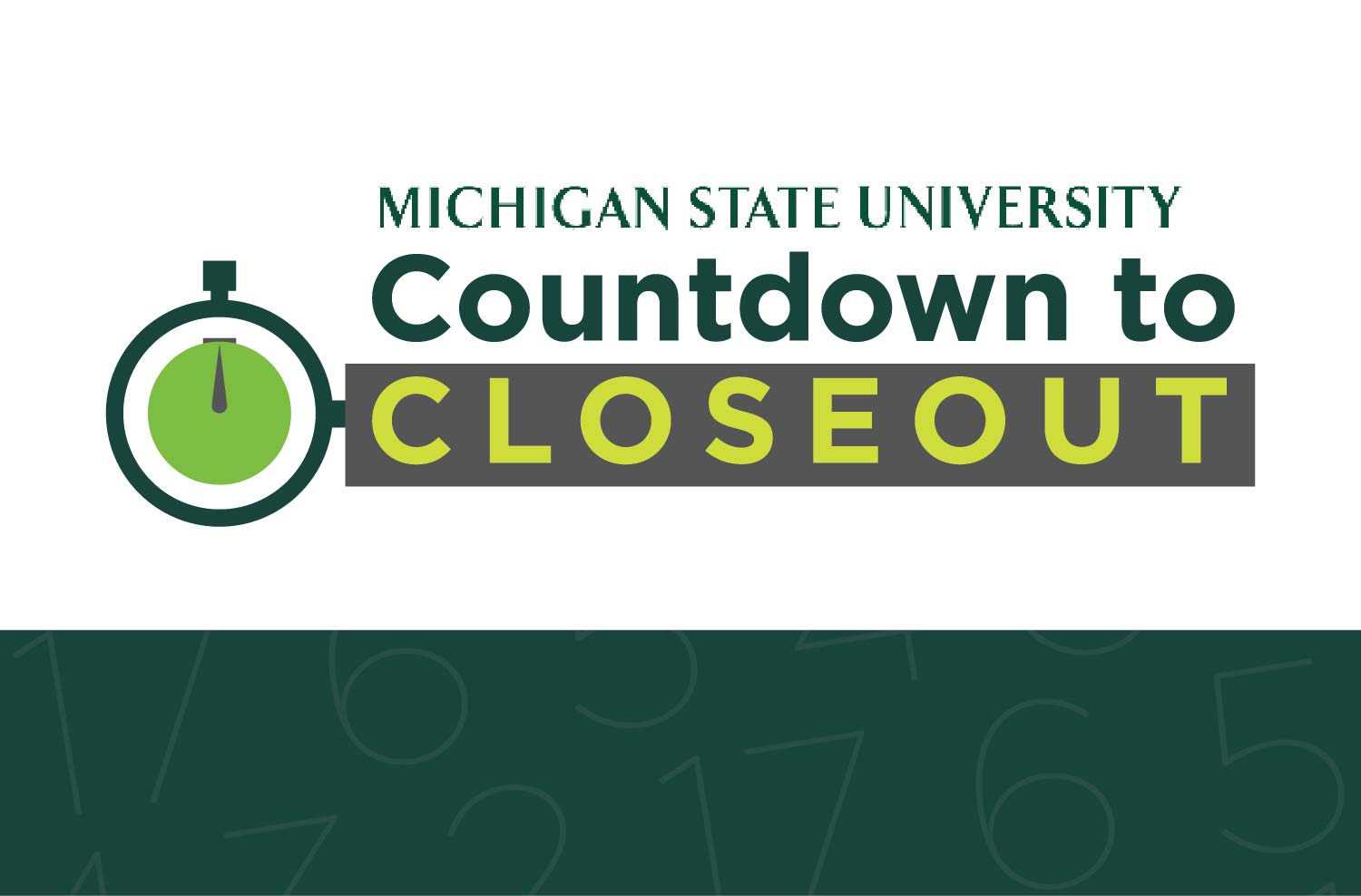 DECEMBER 3-8
COUNTDOWN TO CLOSEOUT
Various location and times
Hosted by the Office of Spartan Experiences in the Division of Student Life & Engagement. Join us for a fun filled week of activities as we close out the calendar year. There will be lots of interactive activities and there will be something for everyone. 
Click here to view MSU Events Calendar
---