Fall Convocation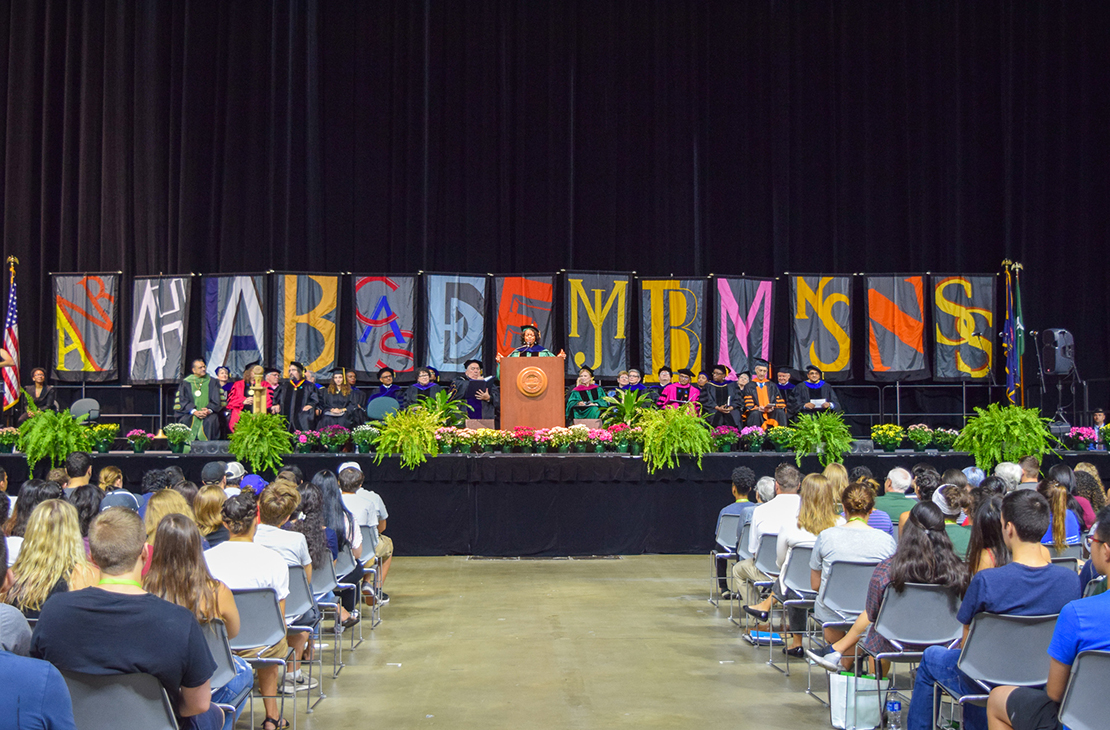 Fall Convocation, The formal ceremony that marks the beginning of each academic year that welcomes the newest members of the MSU community to our "premier land-grant university"". 
As a new student, you are REQUIRED to attend this formal ceremony.
President Samuel L. Stanley Jr., M.D., Provost and Executive Vice President for Academic Affairs Teresa K. Woodruff, Senior Vice President for Student Life & Engagement Vennie Gore, and Associate Provost for Undergraduate Education & Dean of Undergraduate Studies Mark Largent and representatives from each of the undergraduate degree-granting colleges and other campus dignitaries will extend greetings to you during the event. 
Fall Convocation for 2022 will be Monday, August 29 at the Breslin Student Events Center from 10:30 AM to 12:00 PM (EDT). Click here to view the Fall Welcome schedule of events.