Springticipation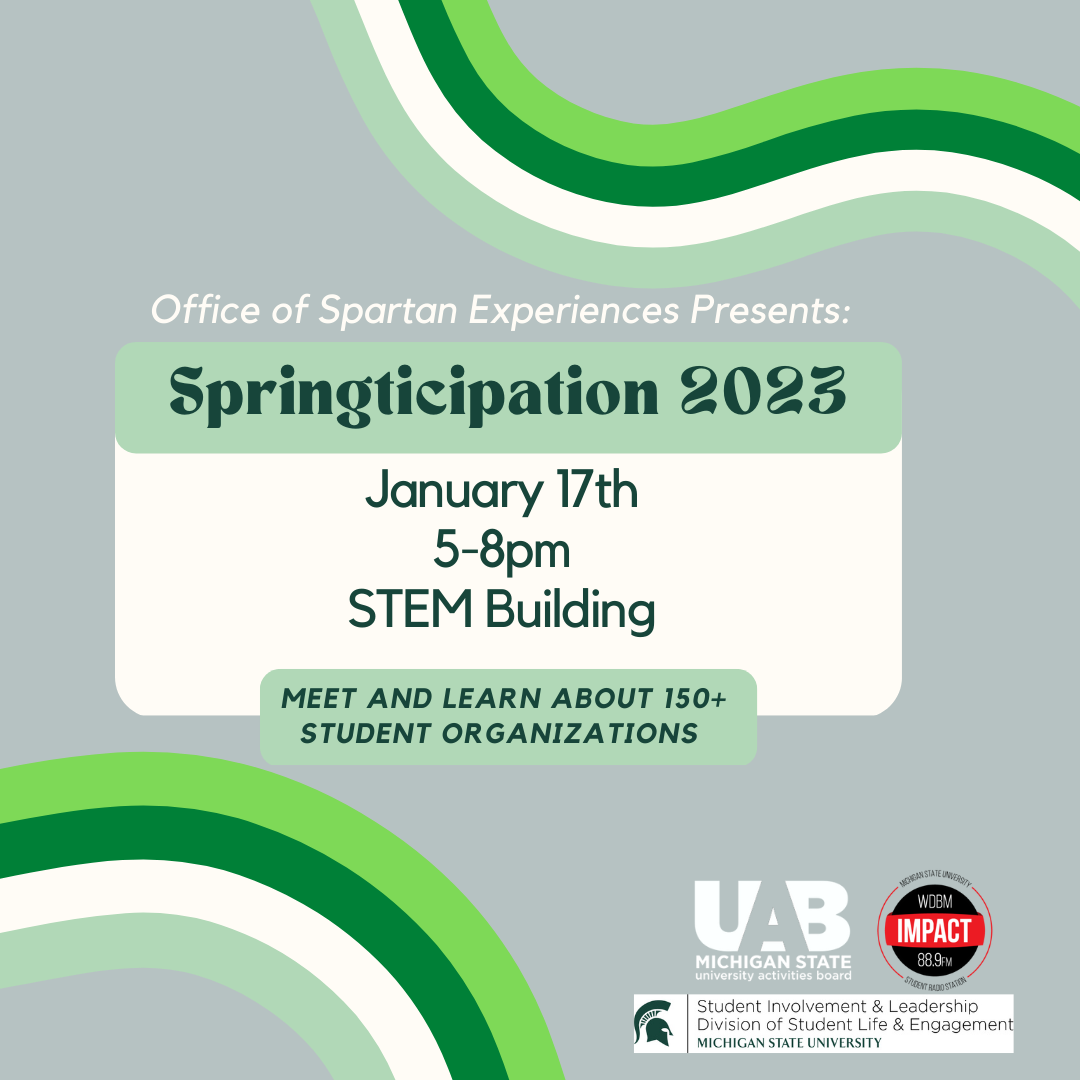 Springticipation will be on Tuesday, January 17 from 5 - 8 PM (EST) at the MSU STEM Building.
MSU's annual Winter/Spring Organization and Involvement Fair is a way for students to meet and sign up for information with 200 organizations. Just like our much larger Sparticipation, Sprinticipation is just on a smaller scale. Be sure to check it out in January!
Engage with hundreds of student organizations and campus resources all while getting accustomed to the new platform that is the center for student engagement at Michigan State University! 
If you are a part of an organization and are interested in signing up for Springticipation, please find instructions on the Office of Spartan Experiences page on Involve@State, or email involve@msu.edu.
Please join us for Springticipation!