APIDAHM22 Career Series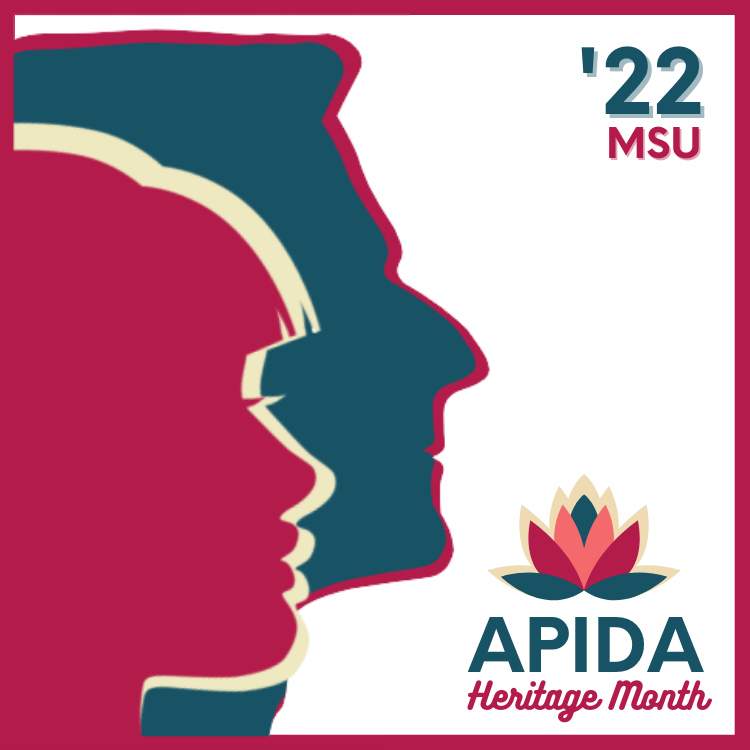 Join us for an exciting virtual career series featuring MSU Asian Pacific Islander Desi American (APIDA) alumni for APIDA Heritage Month! 
This career series is sponsored by the APIDA Heritage Month Planning Committee, APIDA Student Success Committee, Career Services Network, and MSU Alumni. 
We have alumni with diverse career experiences and representing the various sectors.
For information on the panelists and and their respective panels visit: https://studentlife.msu.edu/APIDAHM.html
---
You can register below for panels you are interested in. Please be sure to register for each one that you'd like to attend:
Pursuing Graduate School: March 23 - 8 p.m. EDT: Webinar Sign Up
Pursuing Law School: March 24 - 8 p.m. EDT: Webinar Sign Up
Pursuing Health Professional Schools: March 31 - 8 p.m. EDT: Webinar Sign Up
Careers in Art, Design, Entertainment, & Communications: April 6 - 8 p.m. EDT: Webinar Sign Up
Careers in Data, Analytics, Technology, & Engineering: April 7 - 8 p.m. EDT: Webinar Sign Up
Careers in Government, Law, International Affairs, & Policy: April 13 - 8 p.m. EDT: Webinar Sign Up
Careers in Healthcare, Public Health, Life & & Lab Sciences: April 14 - 8 p.m. EDT: Webinar Sign Up
Careers in Business, Management, Sales, Consulting, & Finance: April 20 - 8 p.m. EDT: Webinar Sign Up
Careers in Nonprofit, Education, & Social Impact: April 21 - 8 p.m. EDT: Webinar Sign Up
Thank you to our sponsors: