APIDA Heritage Month 2022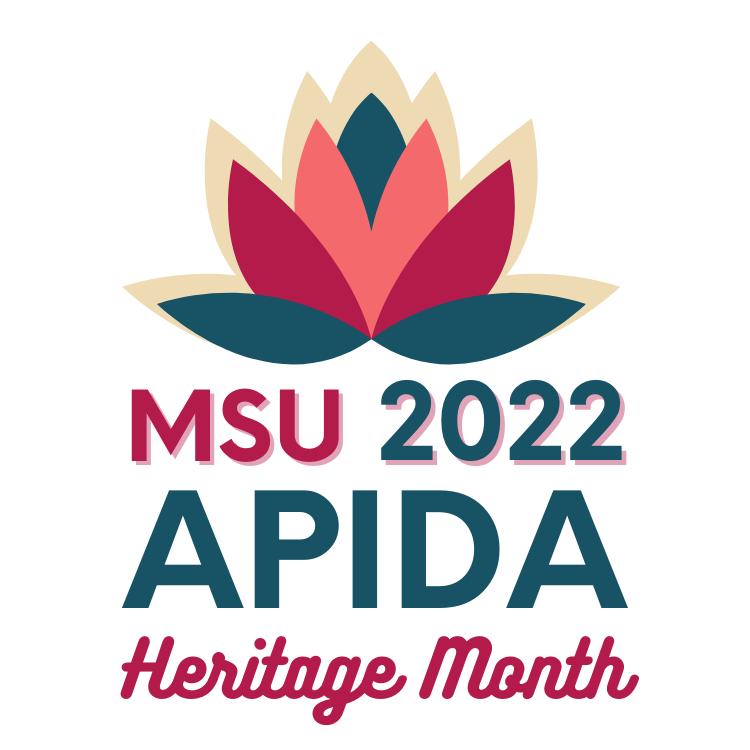 Join Michigan State University in learning about and celebrating the Asian Pacific Islander Desi American community during APIDA Heritage Month 2022!
The month of May is Asian American and Pacific Islander (AAPI) Heritage Month in the United States–a time to celebrate the diverse identities, histories, and experiences of all Asian Americans and Pacific Islanders. AAPIs share in the narrative of being immigrants, refugees, and dreamers, as well as being indigenous to the many Pacific Islands of Polynesia, Micronesia, and Melanesia. AAPIs make significant and meaningful contributions to our society and have been a part of the history and fabric of the United States.
Due to the MSU spring semester ending around late April/early May, we observe and celebrate Asian Pacific Islander Desi American (APIDA) Heritage Month early at MSU.
This year the celebration will span between the months of March and April and the events have been intentionally planned and coordinated in collaboration with offices, departments, student organizantions and alumni with an outcome of celebrating the unique culture, traditions and rich history of the Asian Pacific Islander Desi American community.
For questions please contact Co-Chairs Anna Lin at linanna1@msu.edu or Jeffrey Tsang at tsangjef@msu.edu.
Follow APIDA Heritage Month on Instagram for the latest information! @MSUAPIDAHM

For a listing of APIDA Resources and Groups at Michigan State visit the APIDAHM APIDA Resources Page!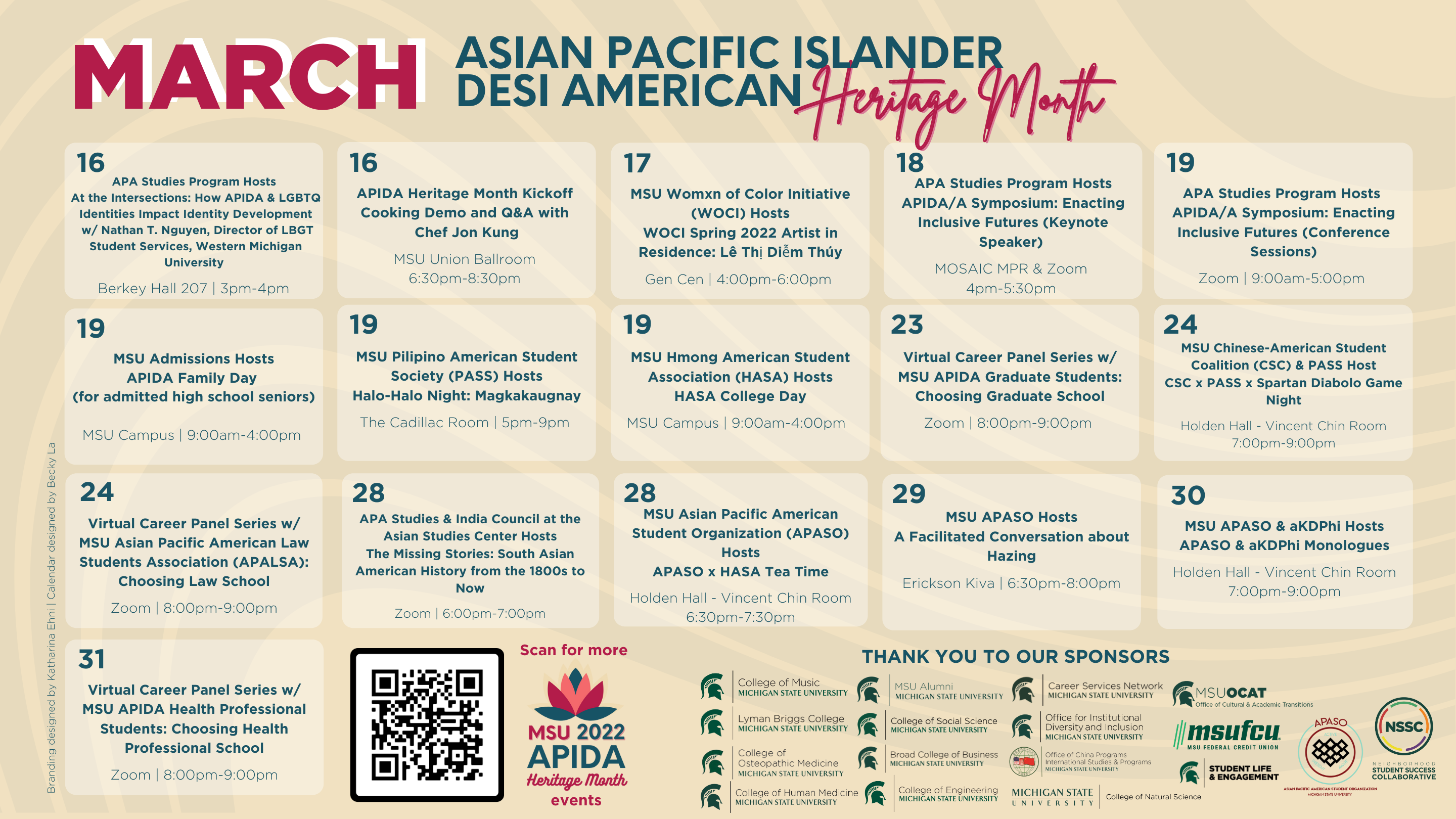 APIDAHM22 Calendar
APIDAHM22 Student Design
Thanks to our Sponsors & Partners!
APIDAHM22 Committee